Christmas in Vietnam
INDEX

USO Girls entertain the troops
War Zone C - Christmas 1971
Photo: Gary D. Harrington
---
DEPARTMENT OF THE ARMY
Headquarters, 7th Battalion 15th Artillery
APO San Francisco 96368

AVGK-AB-CO

22 December 1968

CHRISTMAS MESSAGE

ALL OF OUR THOUGHTS ARE OF HOME AND LOVED ONES IN THIS CHRISTMAS SEASON, WHICH MORE THAN ANY OTHER HOLIDAY, BINDS FAMILIES IN UNITY.
I PRAY THAT EACH OF YOU WILL DRAW STRENGTH OF CHARACTER FROM YOUR EXPERIENCE IN VIETNAM, AND THAT YOU WILL RECALL THIS YEAR OF DIFFICULT SERVICE, WITH HONOR, AND WITH PRIDE. MAY EACH OF YOU RETURN HOME SAFELY TO ENJOY OTHER CHRISTMAS HOLIDAYS WITH FAMILY AND FRIENDS.
I EXTEND MY SINCERE WISHES TO EACH OF YOU FOR A PLEASANT AND MERRY CHRISTMAS, AND FOR A NEW YEAR OF PEACE AND PROSPERITY.

(Signature)
HENRY E. SIMPSON, JR.
LTC, Field Artillery
Commanding
---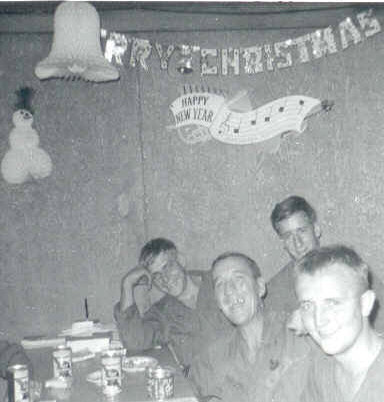 1SG Bob Childress in the center of the Commo
Guys at LZ Uplift, 7/15th FA, Christmas 1967
For Christmas dinner 1967, a small folded bulletin
was printed and distributed to the U.S. troops.
Many thanks to Mike Donley of Milwaukee, Wisconsin
for sharing this 1967 Christmas menu with us!

Prayer for Christmas
Our Father in Heaven, we give thee thanks for the gift of thy Son, Jesus Christ, our Savior, the Prince of Peace and Lord of Life. May thy gift of Bethlehem, announced by the Angelic Chorus, be born again in our hearts this day. Help us to know and experience the meaning and blessedness of their message: "Peace on Earth, Good Will Toward Men." Remove from us fear and hate and help us to know by faith thy peace which passes all understanding. We pray that the spirit of Christmas will be shared by our loved ones. With them help us to ponder, like Mary, the deep mystery of Christmas. May the truth and love which the Holy Child of Bethlehem brought to earth abide in our lives. In His name receive our praise and thanks. AMEN
Christmas Day Dinner
Shrimp Cocktail
Crackers
Roast Turkey Turkey Gravy
Cornbread Dressing Cranberry Sauce
Mashed Potatoes
Glazed Sweet Potatoes
Buttered Mixed Vegetables
Assorted Crisp Relishes
Hot Rolls Butter
Fruit Cake
Mincemeat Pie
Pumpkin Pie w/Whipped Topping
Assorted Fresh Fruits
Tea w/Lemon Milk
Assorted Nuts and Candy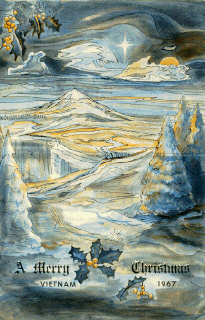 Commander's Message
Throughout the Christian world, the Christmas season is a time of joy and spiritual inspiration. Despite separation from our families and the hardships imposed by war, those of us in Vietnam will still share the traditional Christmas spirit this year. We can enjoy the spiritual satisfaction that comes from giving. As fighting representatives of the Free World, our gift is the help we give the Vietnamese people to secure their future freedom. Each of you gives a part of this gift and deserves the satisfaction of having increased the happiness of others -- the true Christmas spirit.
My best wishes to each of you and your families for the Christmas season. May you enjoy good fortune during the coming year.
W.C. WESTMORELAND
General, U.S. Army
Commanding

---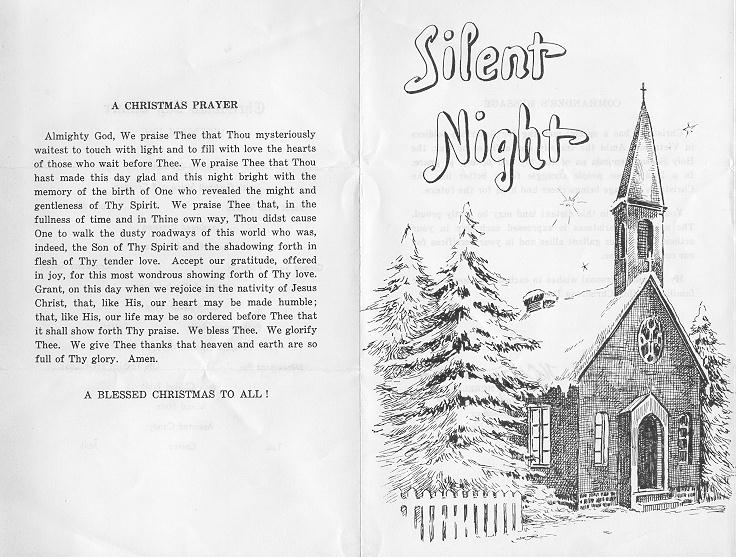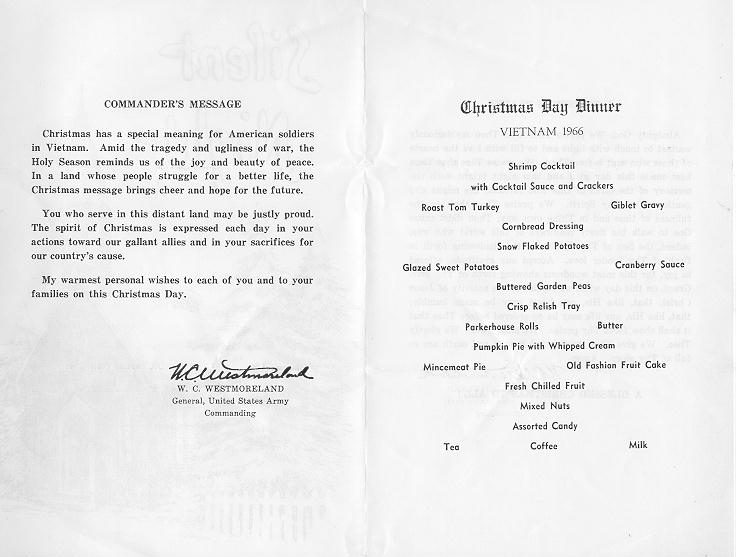 Donated By
Walter Chisholm
US Army Security Agency Jan64-Jan68
Vietnam 175th RRCo May66-May67
---
Many thanks to Bill Van Eck of New Jersey for
sharing this 1965 Christmas menu with us!

CHRISTMAS DAY MENU
Shrimp Cocktail Crackers
Roast Turkey with Giblet Gravy
Cornbread Dressing Cranberry Sauce
Mashed Potatoes Candied Sweet Potatoes
Buttered Peas
Assorted Crisp Relishes
Hot Butter Buns Butter
Fruit Cake
Mincemeat Pie Pumpkin Pie with Whipped Cream
Assorted Fresh Fruit
Assorted Nuts Assorted Candy
Tea Coffee Milk
---
"Golddiggers" at the Bob Hope Christmas Show in 1971
Photo: John "E.o.D." Hubbs, Bien Hoa 1971-72
229th Avn Bn - 'Winged Assault' - Doorgunner
---