Vietnam War Photos

Photo: Dennis (Frenchy) Proulx

ONSITE VIETNAM PHOTO LINKS
These pages include hundreds of photos of the "Fighting Fifteenth" during its 52-month tour in Vietnam. Also, Vietnam veterans from other units have kindly contributed photos for use on the 15th web site, bringing the total number of photos and images into the thousands!
Many thanks to all the individuals and organizations who donated the use of their photographs and images on the 15th Web site!
We would like to include more photos of the 15th Field Artillery Regiment from WW-I, WW-II, Korea, and the Vietnam War, and all other eras. Also, all photos of Vietnam artillery, firebases, LZ's and other locations will be appreciated and considered for use on these pages.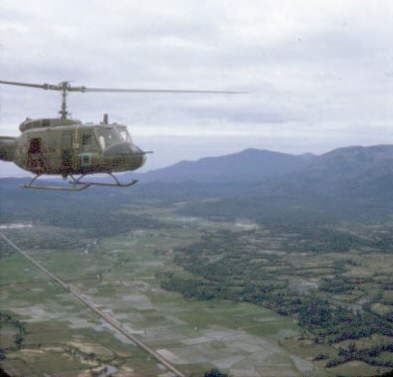 Hueys in formation over S. Vietnam in 1967
Company B, 229th Aviation Battalion
Photo: Jim Bracewell

If you have photos to share on the
15th web site, contact the webmaster.

Welcome Home!
15th webmaster
---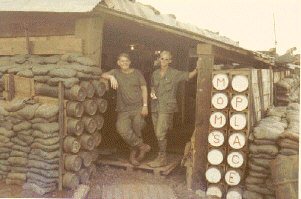 "Mom's Place"

LZ Blackhawk

Photos courtesy of Mike Mountain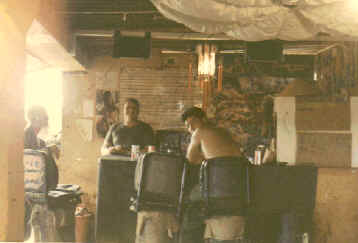 ---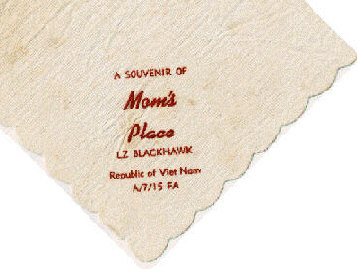 Beverage Napkin
Courtesy of Mike Mountain, 7/15th
Text below:
---
A SOUVENIR OF

Mom's
Place

LZ BLACKHAWK

Republic of Viet Nam
A/7/15 FA
---
Onsite Vietnam Photo Links